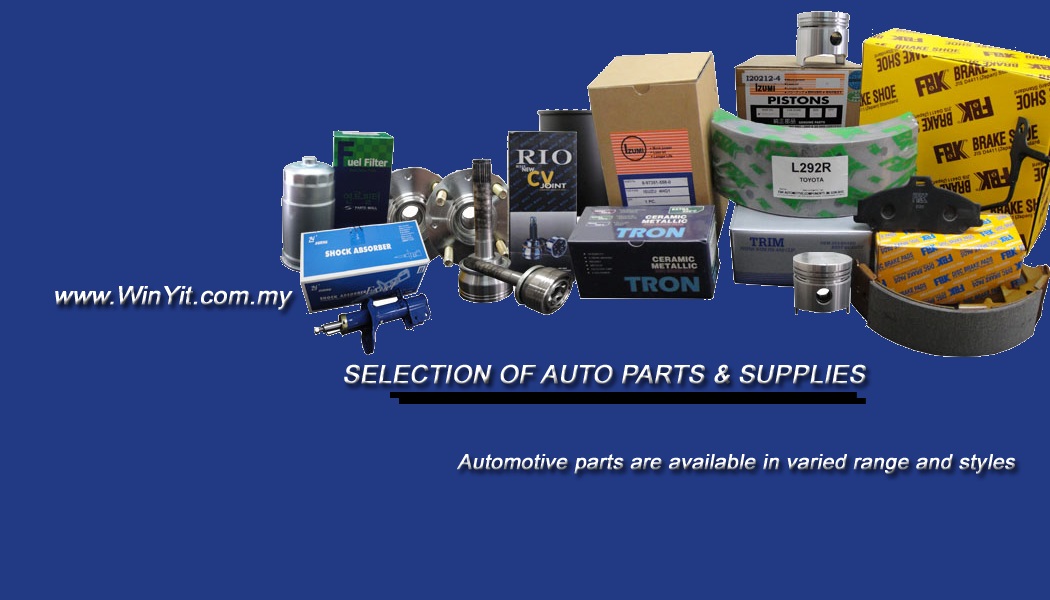 Win Yit Auto Sdn. Bhd. is the dealer and wholesaler of automotive spare parts in Malaysia since 1989. We're more than 25 years of specializing in supplies varied range of auto parts for all kind of car models at our store such as brake shoe, disc pads, brake lining, CV joint, piston, hose, fuel filter, shock absorber, etc. As well, we're offered high quality assurance auto parts.
Additional, we're the authorized distributor appointed in FBK The Original Brand of brake parts manufacturing by DJ Auto Components Manufacturing Sdn. Bhd. We're established and supplies large quantities of FBK products to our strong customers in the market.
Our businesses provides accross the Peninsular & East Malaysia based supply and demand. We also offer excellent services by delivery goods in quantity and quality to suit our customers demands.
We will provide our best services and ultimate quality of products to our customers.
"Selection of Auto Parts & Supplies"
Best Regards by Win Yit Auto Management.